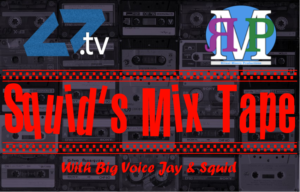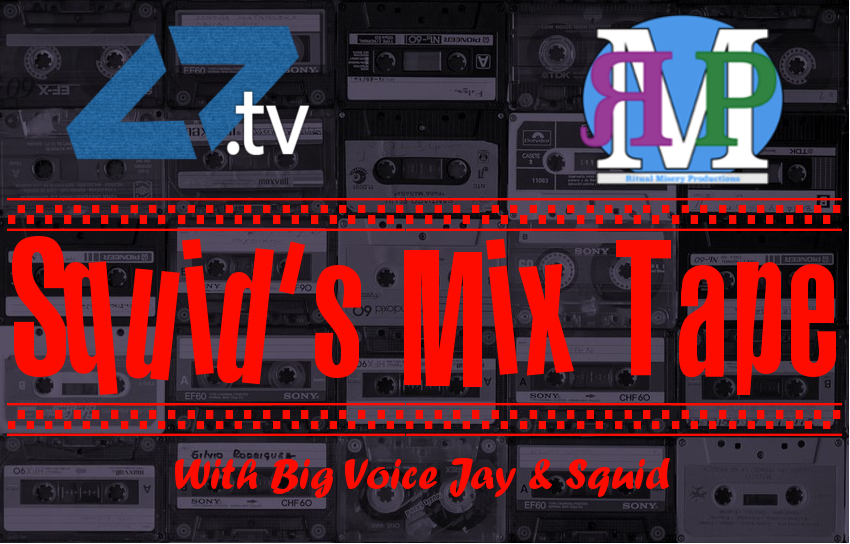 Once Upon A Time, Tv Shows Had Theme Songs. Some Were So Popular That They Got Radio Air Play. These Are Just A Few Of Our Favorites On This Weeks Squid's Mix Tape
On Squid's Mix Tape, Big Voice Jay & Squid  create the world's greatest mix tape around a theme. This roughly comes out to 90 minutes, but it could be longer, because that's where the fun is.
Listen to Every Episodes Playlist On Spotify @ http://yolo420.com/squidmix
Give a Fuck & Give a Few Bucks @ Patreon.com/SquidsMixTape
You can follow Big Voice Jay  @FunZoneRadio and Squid @IAmSquidicus On Twitter.
Big Thanks to Our Awesome Editor WabbitMagic, Amos & Kent w/ Ritual Misery, You Can Visit Them @ Ritualmisery.com, Everyone In Diamond Club, Goto Diamondclub.tv to find All our friends shows. We want to thank Kevin McCloud W/ incompetech.com, Noah Snodgrass W/ Woodslide & Steven Cogswell @ StevenCogswell.CA for Our Talk Over Music.
Feel Free To Email Us At SquidsMixTape@Gmail.com
Podcast: Play in new window | Download (Duration: 2:27:22 — 337.3MB) | Embed
Subscribe: Apple Podcasts | RSS | More