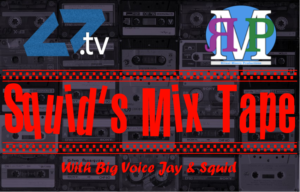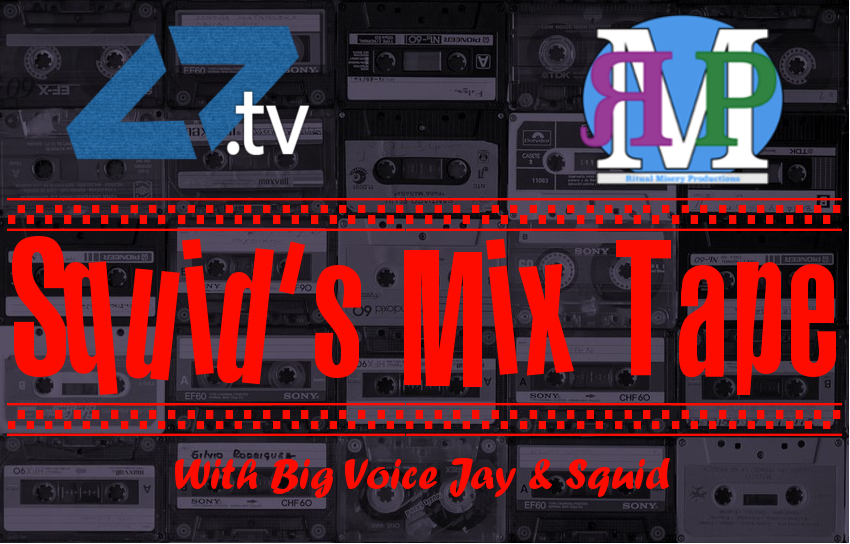 You try to fight them, but they are sneaky as hell. You try to hide from them, but they always seem to find you. You will never escape from this weeks show Earworms From Outer Space!
On Squid's Mix Tape, Big Voice Jay & Squid  create the world's greatest Mixtape around a theme. This roughly comes out to 90 minutes, but it could be longer, because that's where the fun is.
Listen to Every Episodes Playlist On Spotify @ http://yolo420.com/squidmix
Give a Fuck & Give a Few Bucks @ Patreon.com/SquidsMixTape
You can follow Big Voice Jay  @FunZoneRadio and Squid @IAmSquidicus On Twitter.
Big Thanks to Our Awesome Editor WabbitMagic, Amos & Kent w/ Ritual Misery, You Can Visit Them @ Ritualmisery.com, Everyone In Diamond Club, Goto Diamondclub.tv to find All our friends shows. We want to thank Kevin McCloud W/ incompetech.com, Noah Snodgrass W/ Woodslide & Steven Cogswell @ StevenCogswell.CA for Our Talk Over Music.
Feel Free To Email Us At SquidsMixTape@Gmail.com
Podcast: Play in new window | Download (Duration: 2:11:18 — 300.5MB) | Embed
Subscribe: Apple Podcasts | RSS | More